I am originally from Romania, a beautiful country in Eastern Europe, where I attended University of Petrosani and graduated with a major in Psychology in 2005. I also have a Masters Degree in Education Management and Human Resources.
I am certified in the areas of Elementary Education, Special Education-LD. I've been a teacher for the past 15 years working with special needs children aged 3-10. I've also experienced being a Kindergarten Teacher for 6 years in Romania and 1 year in the United States. This is my 6th year teaching at WMES.
I reside in Summerville with my husband, Radu, and our two children, Maria & David. I love going to the beach and traveling.
Please feel free to contact me via email (rgrozoni@dd4.k12.sc.us) or Remind App (@grozoni).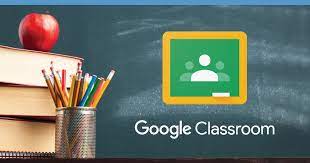 Student's click the link to access Mrs. Grazoni's Google Classroom.
Daily Schedule
7:50-8:30 Planning
8:30-9:10 Math 1st grade
9:15-10:00 SIT Planning/Office Hours
10:00-10:50 Math Kindergarten
11:05-11:55 Reading& Writing 2nd grade
12:00-12:35 Lunch
12:35-1:25 Reading& Writing 1st grade
1:40-2:20 Math 2nd grade